Welcome to the Wiki
Edit
Welcome to the wiki. We're a collaborative community website about your topic that anyone, including you, can edit. Click the edit button at the top of any page to get started!
What is Counterfeit Cat?
Edit
Gark is not a real cat. He's a Counterfeit Cat.
Edit
He's a small blue alien in a purple cat costume. Max is a real cat: fat, fluffy, yellow and constantly pampered by his doting owner Betty.
Edit
When Gark crashes his spaceship into Betty's laundry room, he finds a new home and forms an unconventional friendship with Max, who quickly learns how to take advantage of Gark's mysterious alien powers and his sweet, trusting nature. Max loves having an admirer who will do anything for him, but Gark's extreme curiosity and lack of understanding about life on Earth push Max out of his comfort zone and into ridiculous hair-raising adventures. Whether they are just hanging out at home or zipping through space and exploring new planets, Gark's adventurous instincts will force Max to become the hero Gark believes him to be.
Latest activity
Edit
Photos and videos are a great way to add visuals to your wiki. Find videos about your topic by exploring Wikia's Video Library.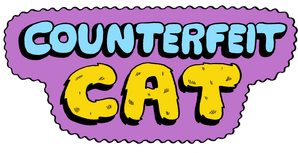 Community content is available under
CC-BY-SA
unless otherwise noted.